The OFFICIAL Watching Paint Dry Webcam
Don't be fooled by imitations!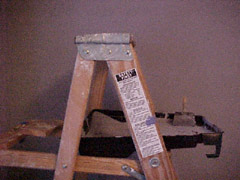 Move the PaintCam by choosing option & clicking button below!
Be sure to stop in next week when we paint the livingroom!
The PaintCam has been brought to you by:
Mirror Images Web Services
Providing affordable & professional web services to small businesses and individuals.

Images & Content © 1999 - 2016, Patti A. McEwin
The Story About This Page
This page his literally been here since early 1998,
when it was set up while we were painting our dining room.
It's been here ever since, and truly is the first, and the only
Official Watching Paint Dry Webcam.
Thanks for stopping by!